The following recipe has taken a long time to perfect. Be sure to read
all the notes and steps for each part. After you learn and practice
this you will be able to pump one of these out every 5 minutes!

Take a look at the requirements for this recipe HERE
Start by getting everything you need ready.
A microwave safe plate and mug.
All required ingredients.
Wax paper, and paper towels.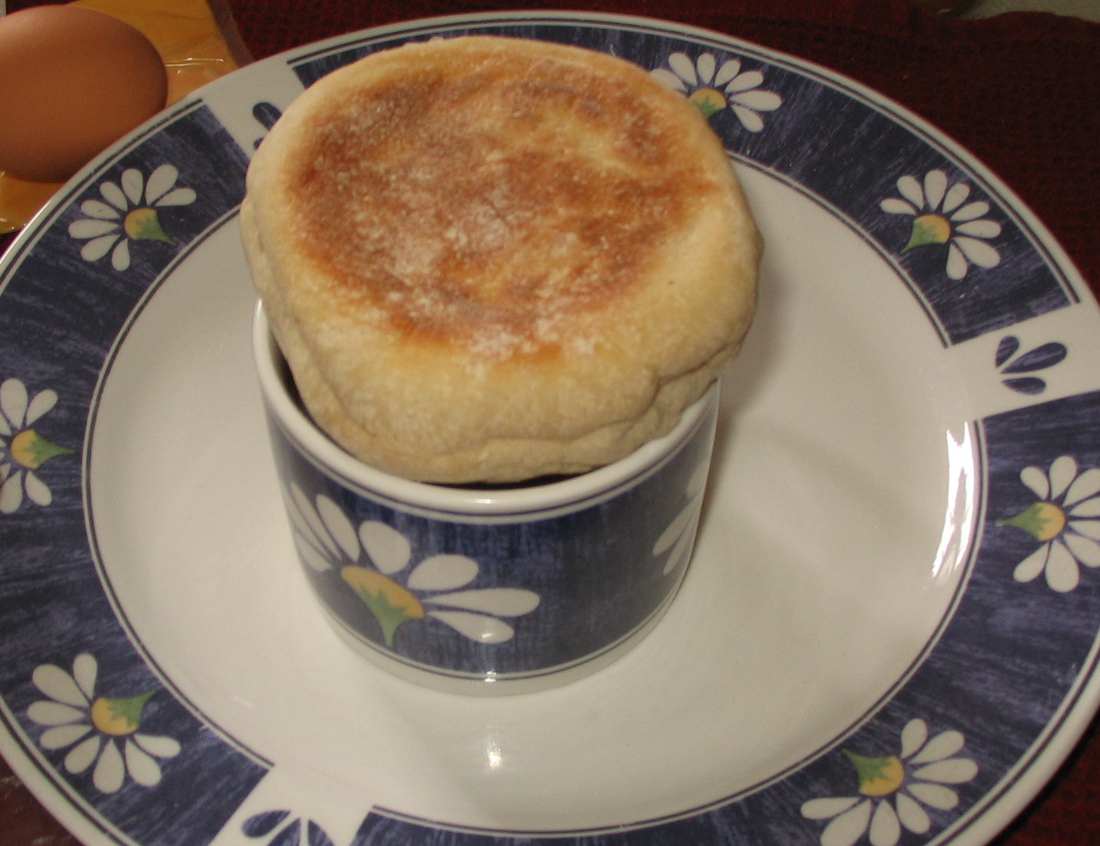 Notice here that the English Muffin is the same size as the mug.
This means that the egg will be a perfect fit for the muffin!
Note: A perfect fit is only required if you want to have
a perfect Bacon and Egg English Breakfast Muffin.