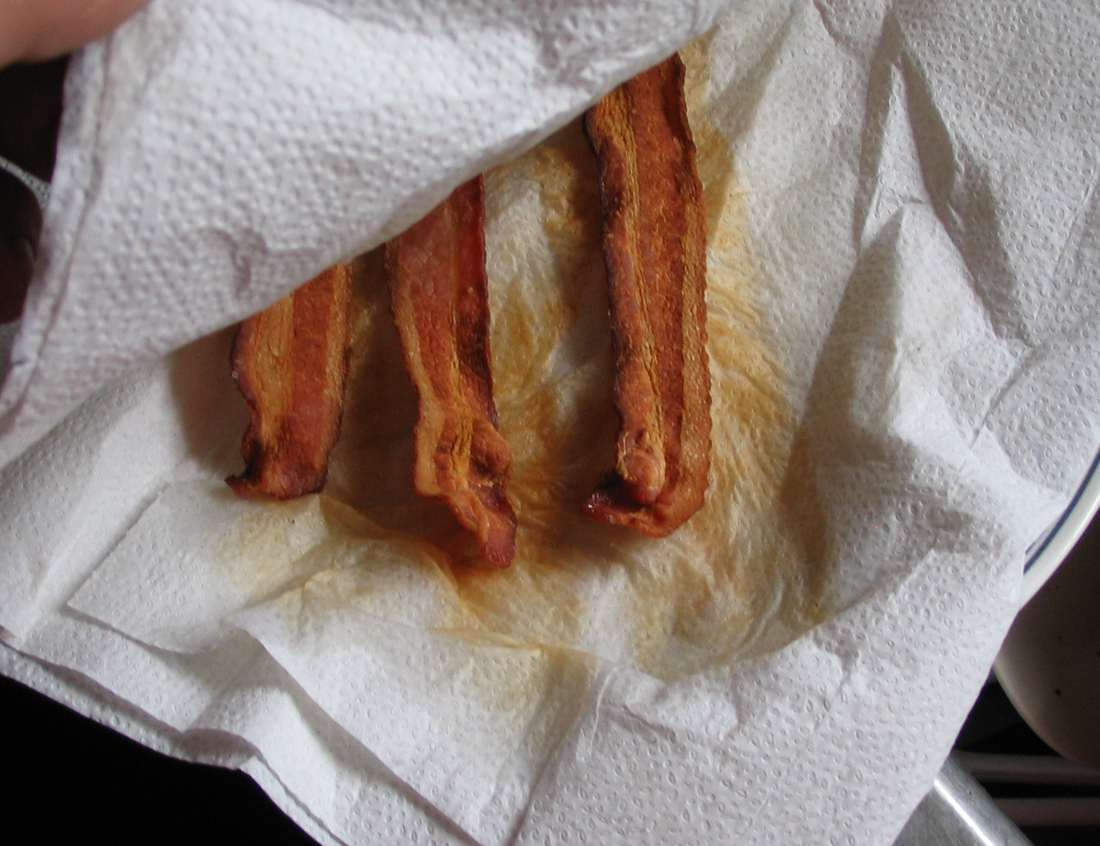 Press start on your microwave.
When the bacon is finished, take it out of the microwave.
If you let it sit for a few seconds it won't burn your fingers.
Note: Cooking times may vary.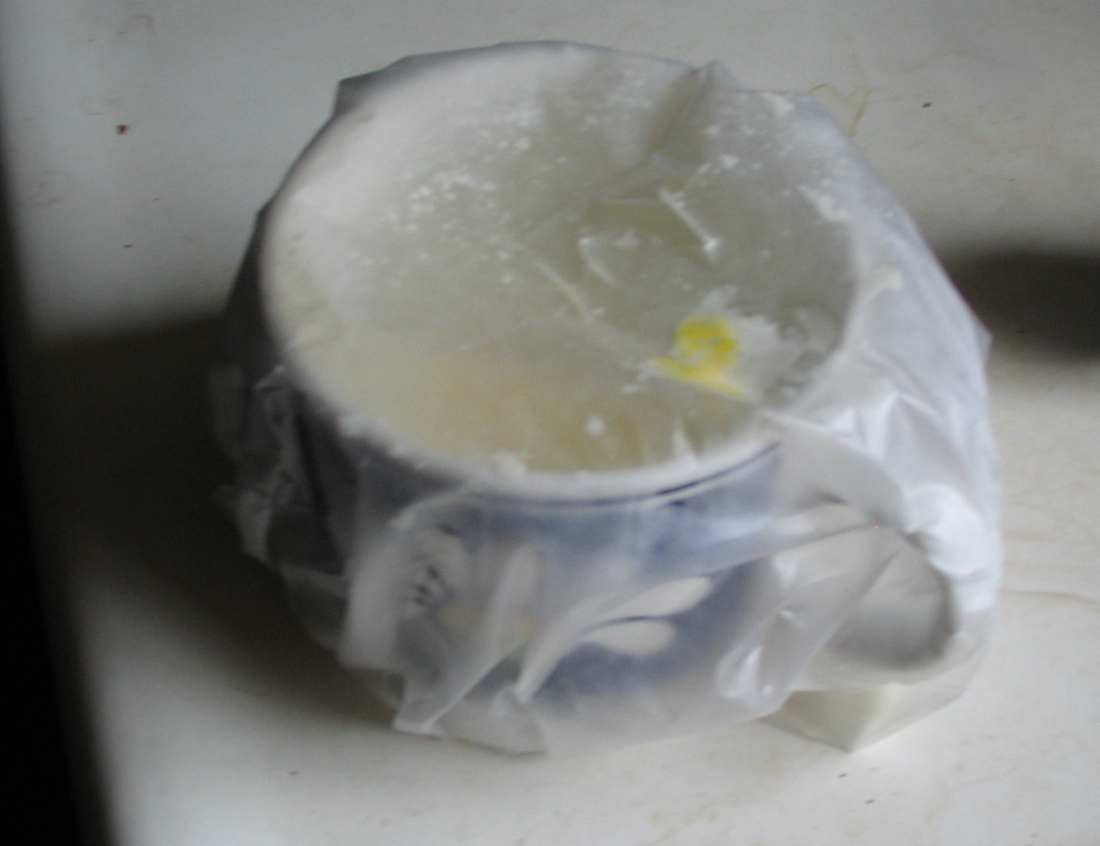 Start the toaster now.
Put the mug with egg into microwave, on high power for 33 seconds.
When it is finished, leave for 6 secods, then high power for 32 seconds.
After finished now take it out of the microwave and uncover.
BE CAREFUL! THIS MUG WILL BE VERY VERY HOT!!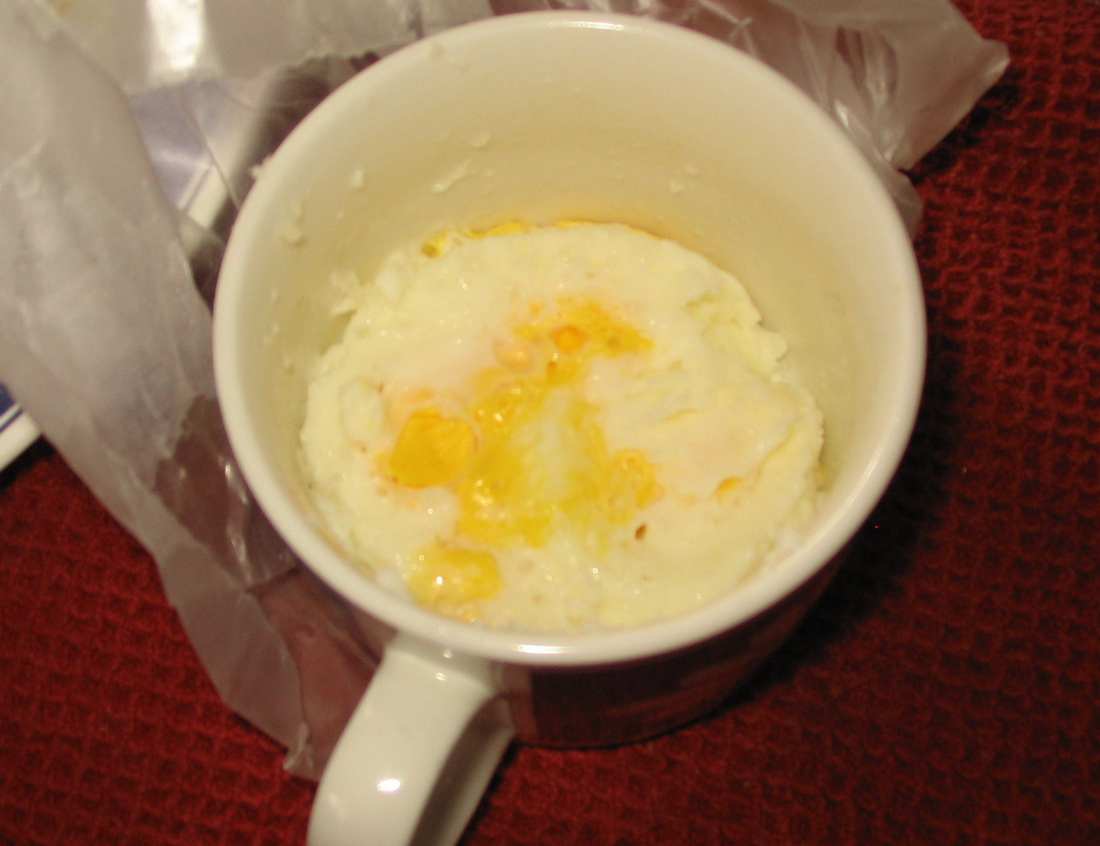 Let the mug cool for a few seconds.
Use a fork or something to just nudge the egg in the bottom of the mug.
This is to make sure it is not stuck to the bottom or sides.
By now your english muffin should be ready.
It should have slight browning on the edges, and but crispy on outside.
Note: If it is not finished yet, keep it going until it is like.
the one in the picture.