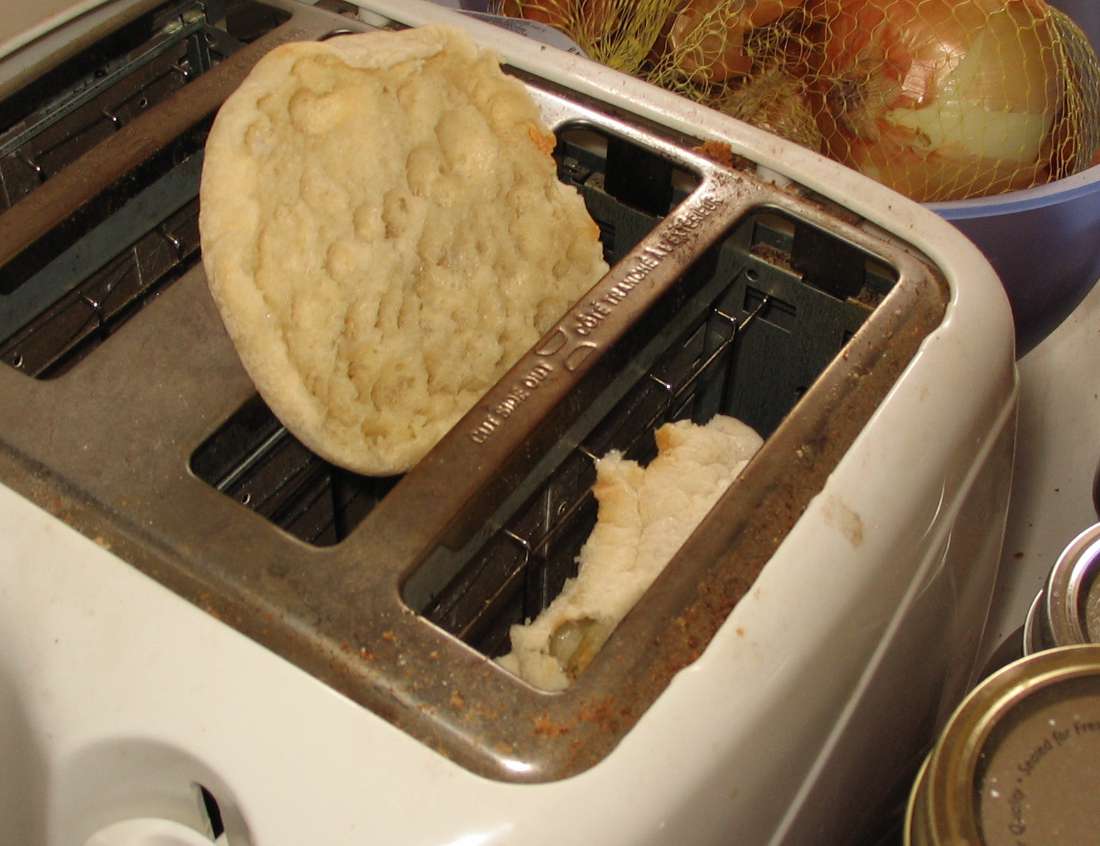 Note:If you don't like all the flour or corn meal or whatever is on
the outside of the muffin, dust it off now.
Put the 2 halves of the english muffin into the toaster.
Set the power to medium / medium-high setting so it gets crispy.
DO NOT TURN ON THE TOASTER YET!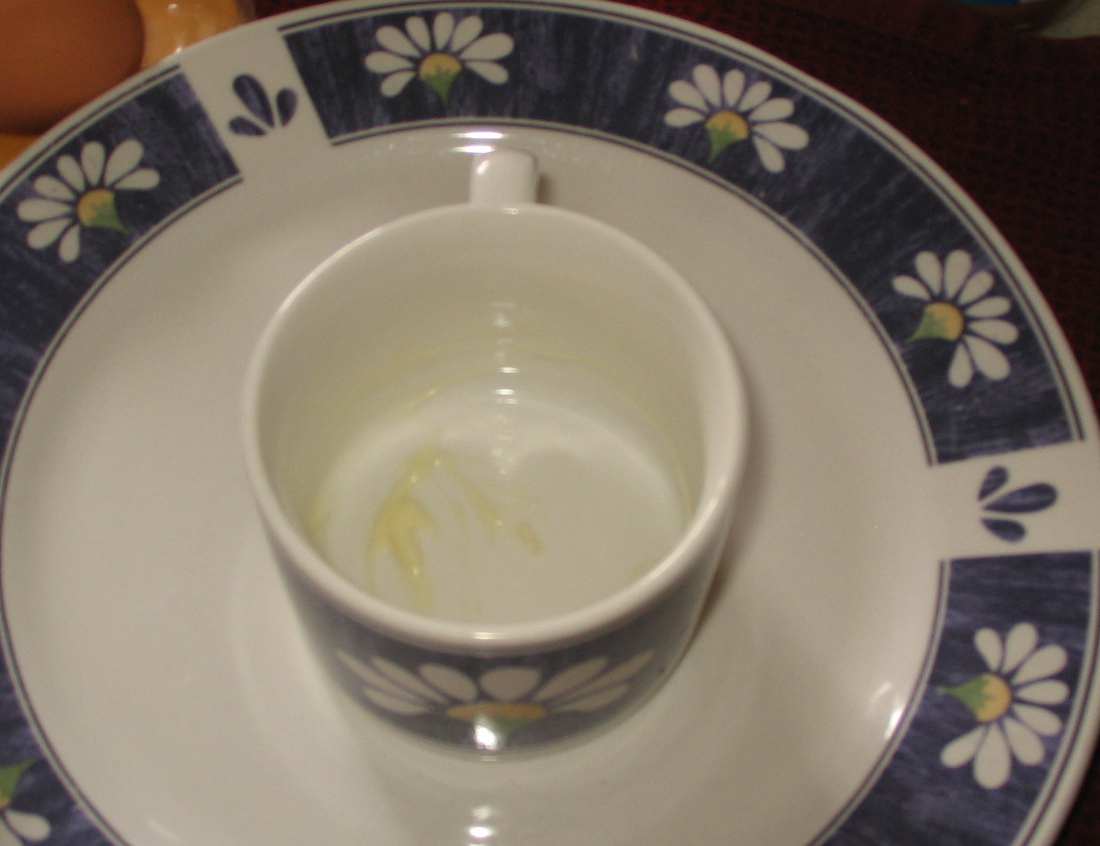 Next you will want to grease the inside bottom and sides of the mug.
Note: I used more margarine than is required in this example
so it would show up well when I took the photograph.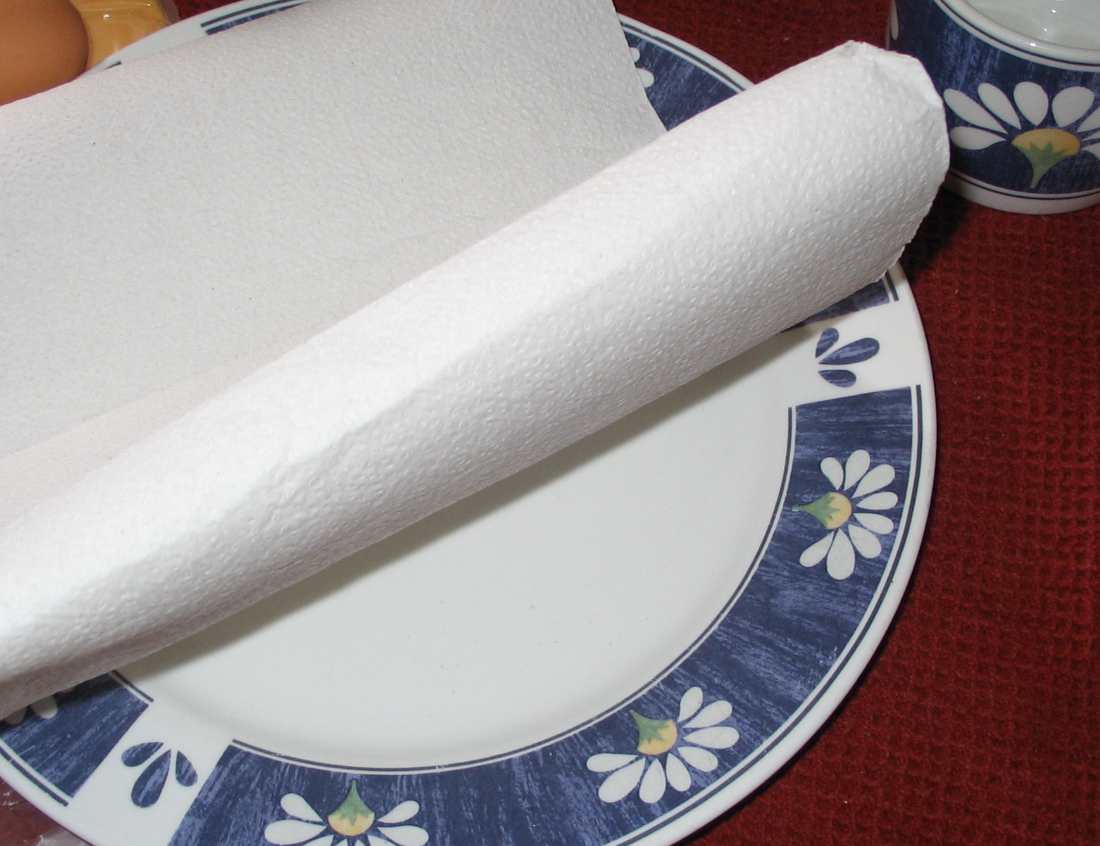 Now you get your microwave safe plate ready.
Put 4 or so paper towels down, or 6-7 or so of the half sheets.
Note: When you microwave bacon, a lot of grease gets
soaked into the paper towels, so the more the better.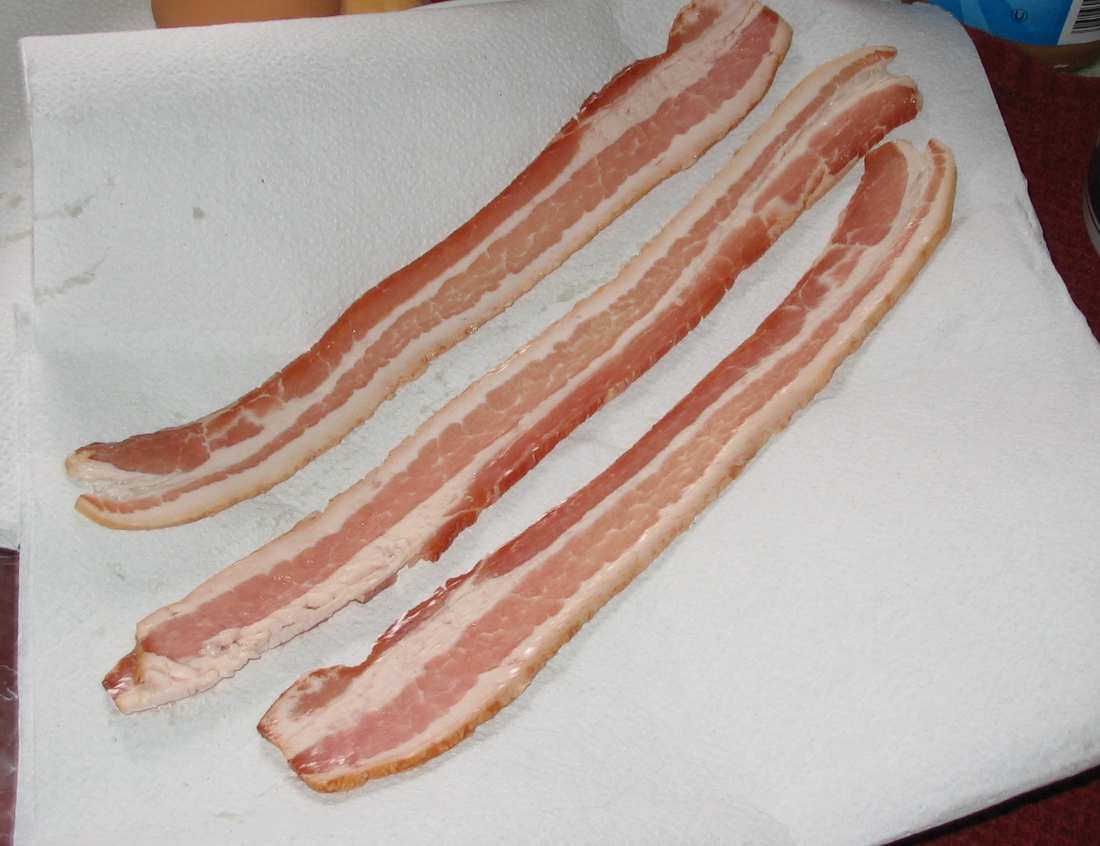 Now you will want to get your bacon and lay them on the paper towels.
If your plate is not as big as this, you can cut the bacon in half.
Note: You don't have to use 3 slices, but for the perfect
Bacon and Egg English Breakfast Muffin you do.
Next you take your remaining paper towels and put them on top.
If the paper towels stick out off the plate, you can wrap them underneath.
Now put the plate into the microwave and turn it on high for 3:20,
that should be enough time for the bacon to come out crispy.
DO NOT TURN ON THE MICROWAVE YET.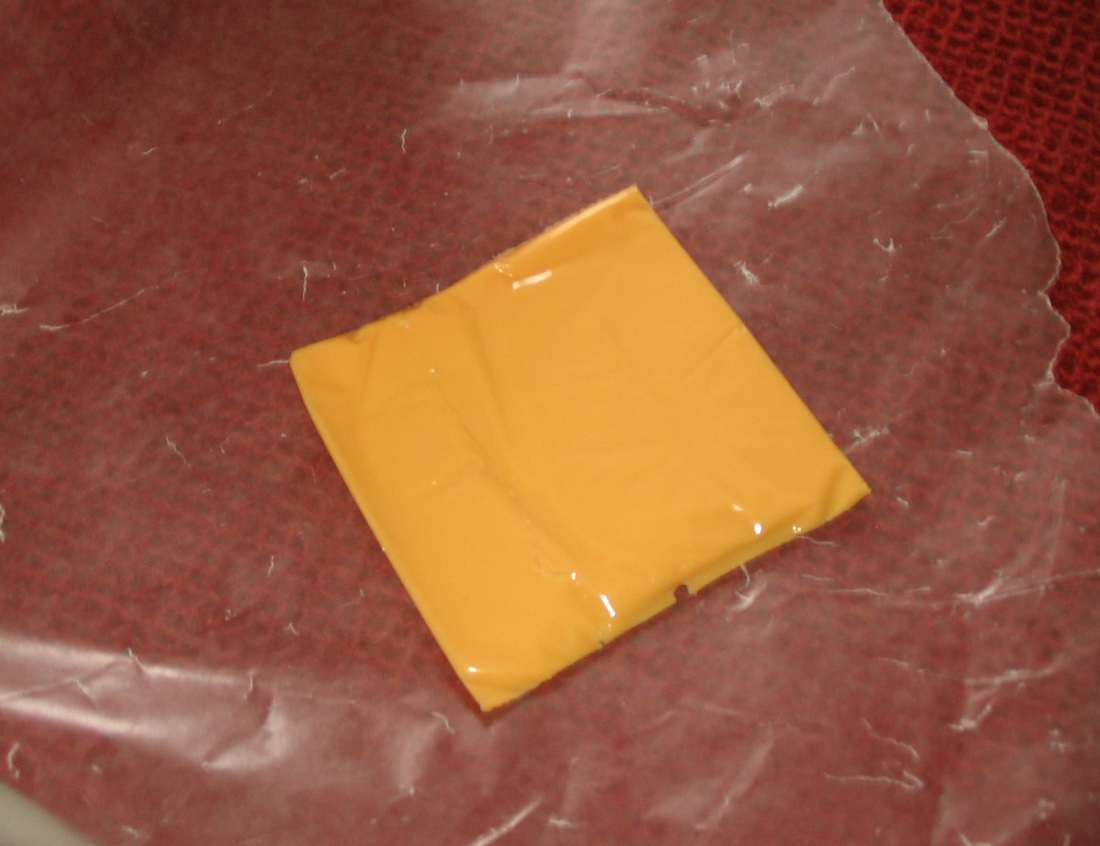 Now unwrap your cheese slice so it is ready to go.
Note: Don't use real cheese or this will not taste good.. seriously.
Note: I prefer the regular, but thick slices are ok too.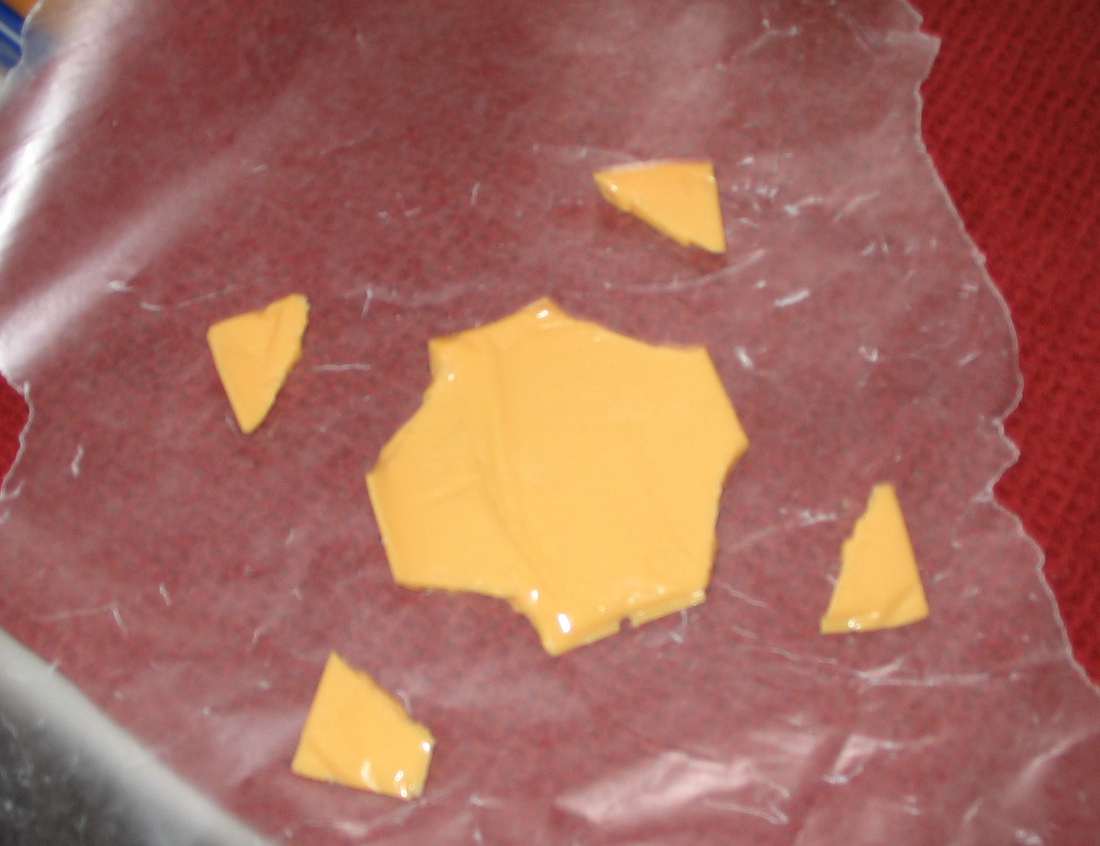 Now fold the corners in, and then fold them back to make a crease.
Rip off the cheese corners along the crease and save them.
Note: Doing this will ensure that cheese does not stick out
past the muffin making it look funny.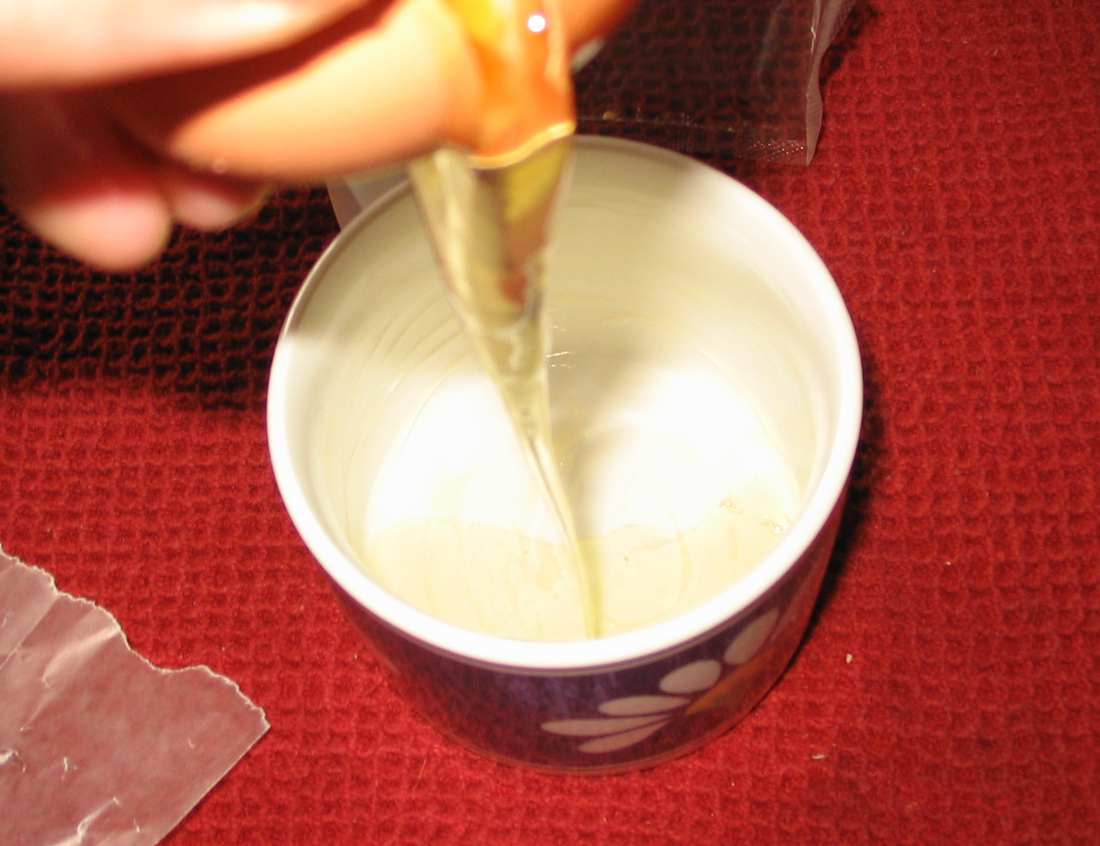 Get the egg and crack it into the greased mug.
Note: I use large sized eggs, as they make a good egg layer.
Note: It does not matter if egg shell is white or brown.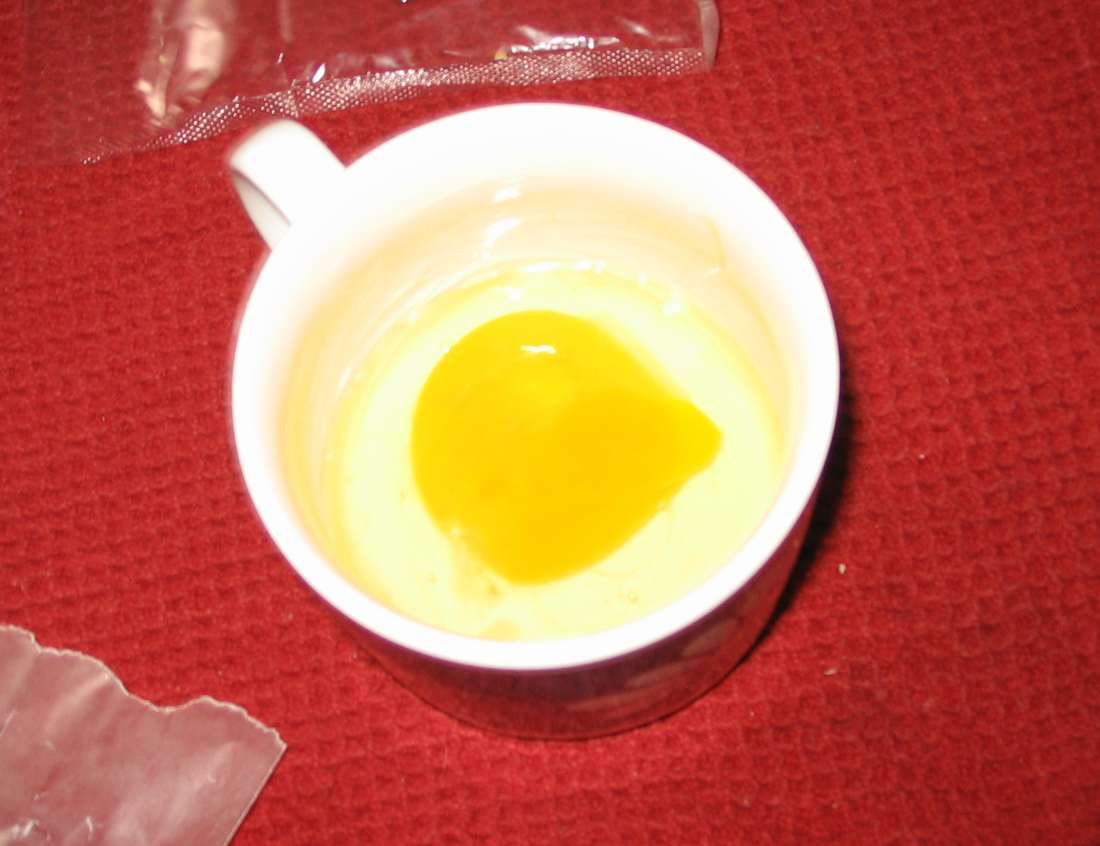 Now that the egg is in the mug, I like to pop the yoke.
It is all going to be cooked anyways, so whatever, I do it like that.
Note: If you wanted to add some fresh pepper, now is the time.
Note: You do not need to add salt, the bacon will provide that.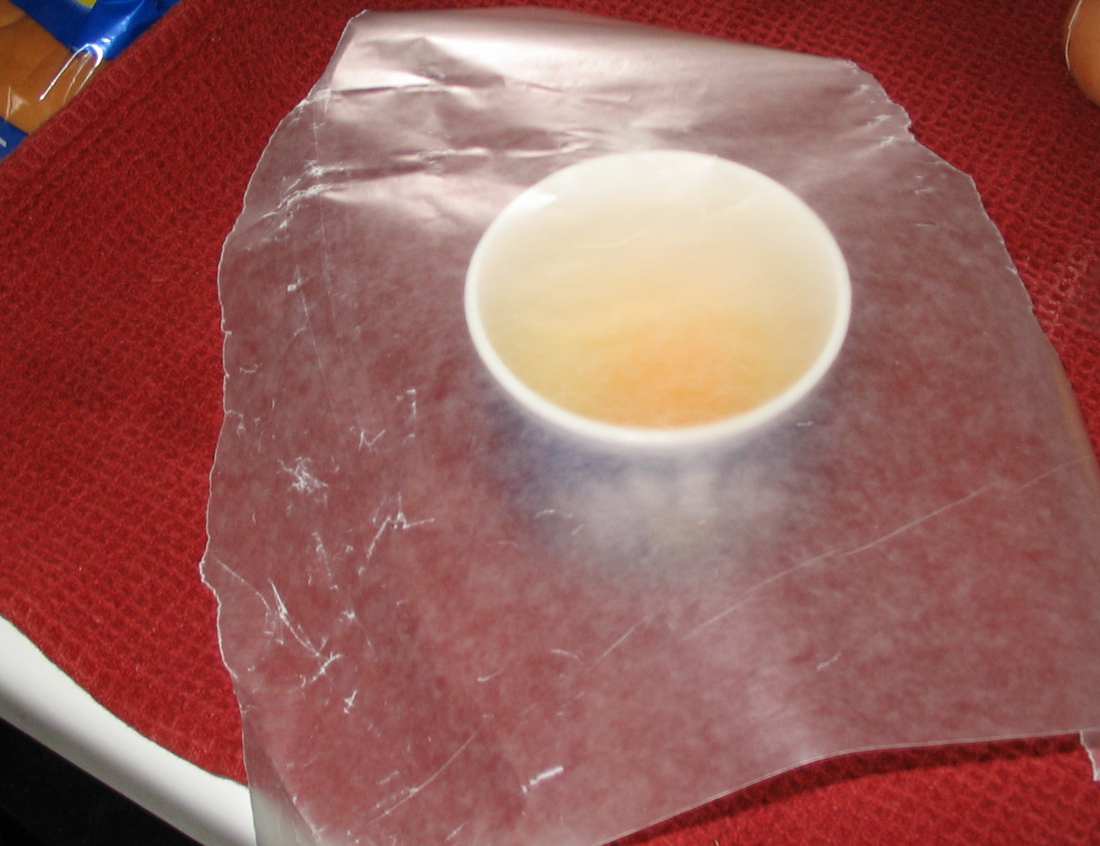 Now put your wax paper over the mug.
It should look like this picture, with a lot of extra sticking out.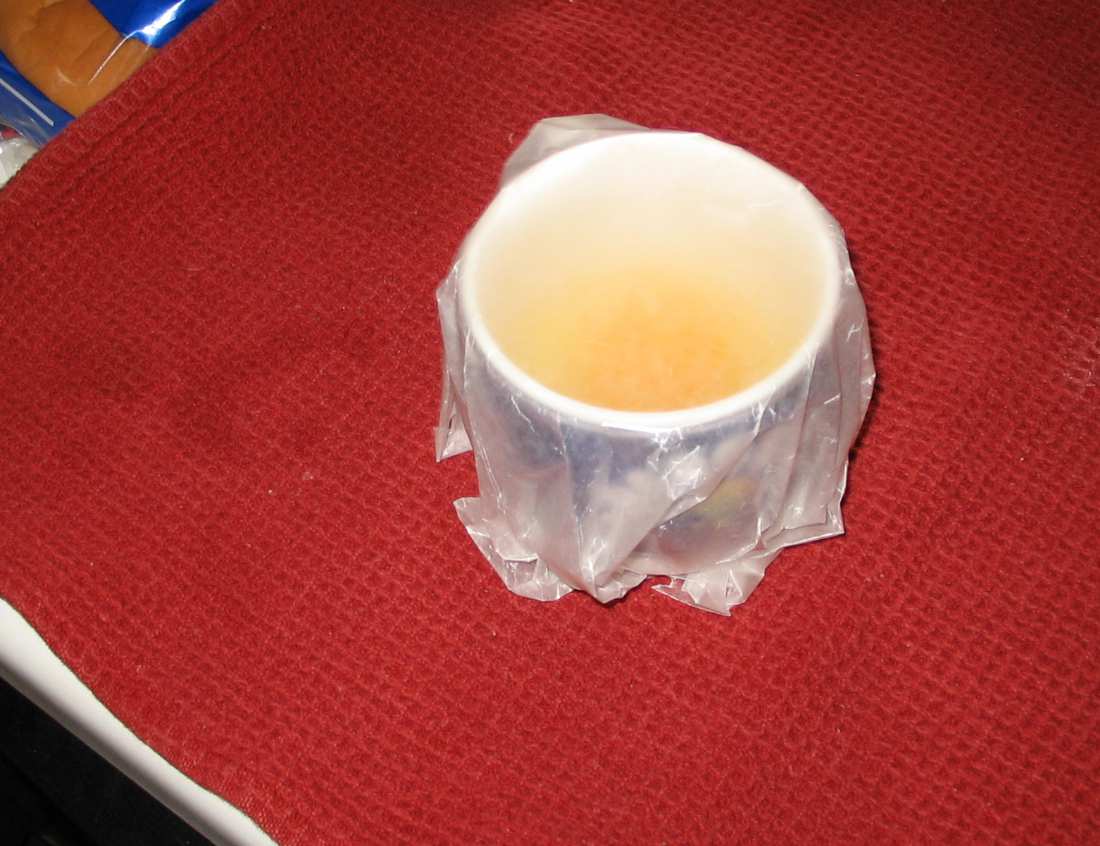 Wrap the wax paper underneath the mug so it is held tight.
This is to prevent egg shrapnel from flying out of the mug when 'cooking'.
Note: Yes, the egg will explode at some points during cooking.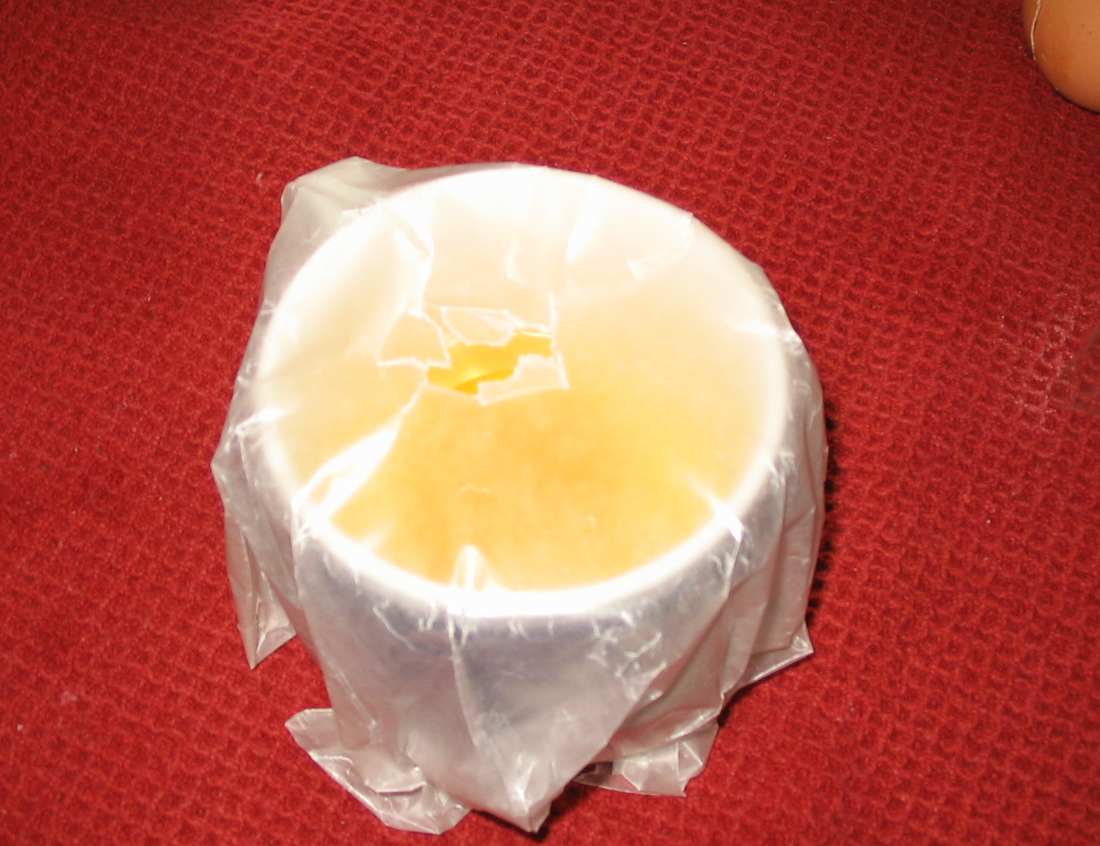 Poke a small hole into the center of the wax paper.
This will allow steam to escape while it keeps the egg inside the mug.
Note: Don't make the hole too big, make it the size of a penny